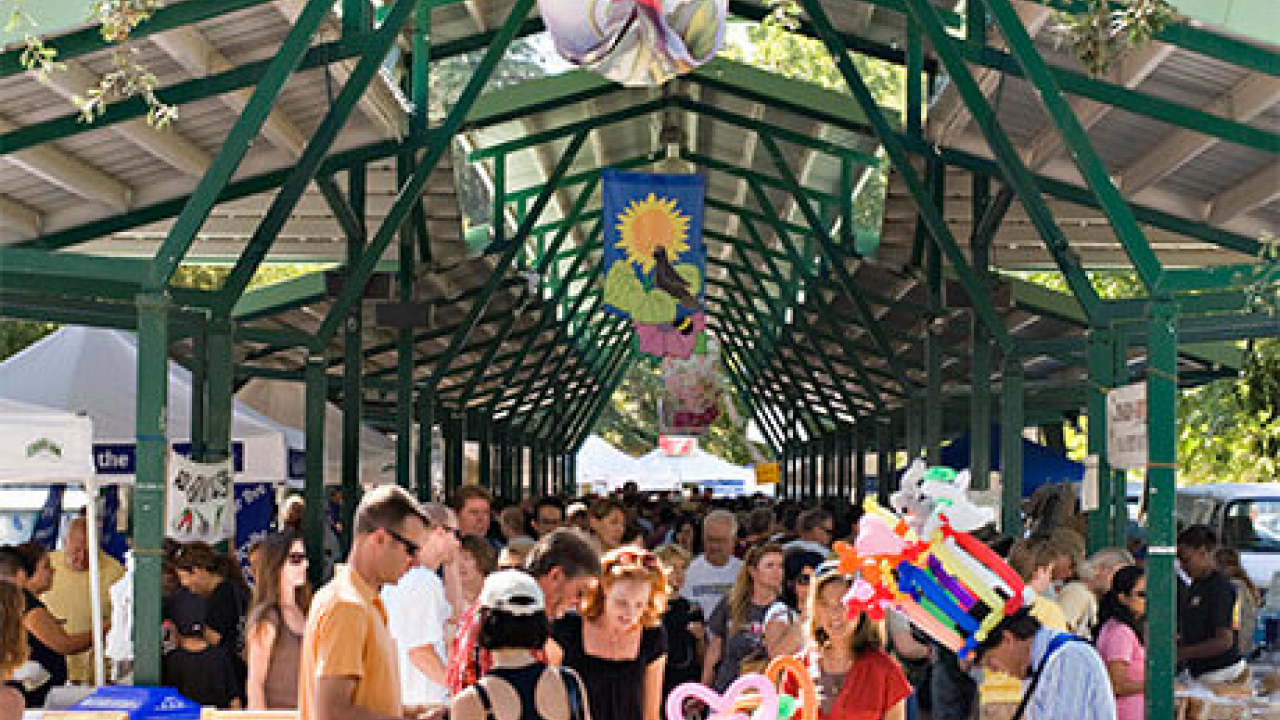 Socially Distant Activities To Do With Your Friends This Summer 
Are you worried about not having enough to do this summer, especially with the pandemic still present? Well, don't you worry, because here are so fun and safe activities to do with your friends this summer!
Farmer's Market 
The farmer's market is a UC Davis student's go-to on Saturday mornings and Wednesday afternoons. Grab your friends and your masks and head over to the farmer's market to support local businesses and spend quality time with your friends outside! While you're there, make sure that you try Davis' infamous apple juice ( What is this? I've never heard of our infamous apple juice??)  and also the flavored almond milk. If you want vibes, the farmer's market is the place to be! 
Yoga at the Quad 
Needing to get some extra stretches in but you're bored of the same old scene? Arrange yoga at the Memorial Union quad with your friends this summer. All you need is something to lay on like a blanket or mat and a phone to watch a yoga guide with your friends. Of course, before going on campus, make sure you've filled out the COVID-19 Symptom Survey and are wearing a mask at all times. This is a great way to relieve stress, especially if you're taking Summer Sessions, and get some sunshine with your friends! 
Sunset at Hutchinson or Memorial Union Parking Structure 
Sunsets are always a hit in the summer, especially since the weather is warm and the sunsets are beautiful. When you want to feel like the main character with your friends, sunsets at the UC Davis parking structures are the way to go! Not only do you get to spend time with your friends but you also get an amazing view of Davis under the pink and orange sky at sunset. 
Playing Tennis 
UC Davis has a beautiful tennis court called the Marya Welch Tennis Center. The beautiful blue and green aesthetic of the tennis courts makes it easy to be excited and motivated to play tennis. With the pandemic going on, this is a safe and healthy activity for you and your friends. Not to mention, if your friends are busy, you can always find someone to play tennis with if you post on your UC Davis class page or just ask around at the courts.
Visiting the Cows
Right next to the Tercero dorms are the dairy cows which you can start to smell as you're approaching. These cows are mellow and a great sight to see, especially if you or a friend haven't seen them before.
Picnic at the Arboretum 
The UC Davis Arboretum is absolutely gorgeous especially during the spring and summer. There's so much wildlife in one area. Grab a friend or a few and lay down a picnic blanket in the arboretum to take in the scenery. This is a great way to catch up with your friends and relax! Be cautious though because the ducks might join in on your picnic! 
Category